Ginger Ninja - Spice Infusion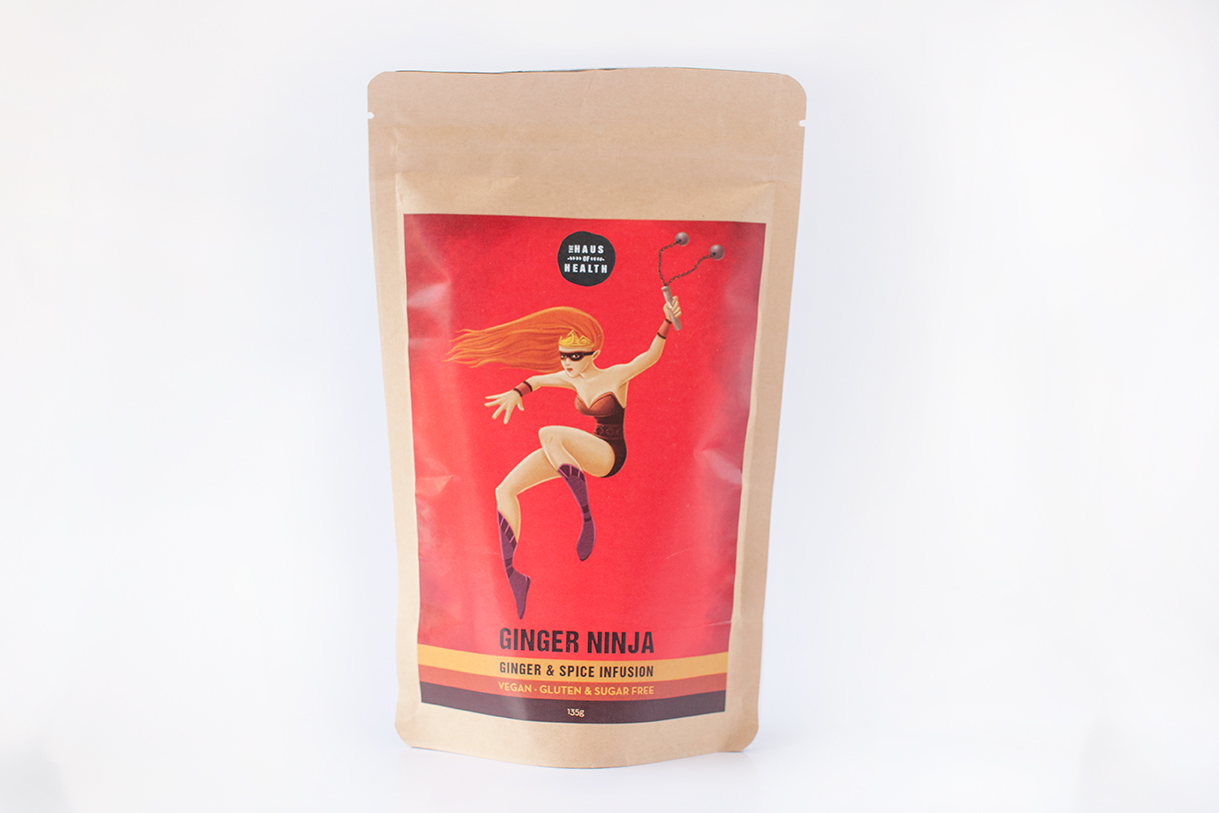 Ginger Ninja - Spice Infusion
HAAAZAAAAH!
Ginger Ninja combines epic goodness of all Organic Ginger, Cinnamon, Nutmeg and Clove to harness a range of digestive and detoxifying properties including the ability to relieve pain, soothe indigestion, boost skin health, reduce insomnia and increase immune system function.
This blend is made up of essential vitamins minerals and organic compounds including dietary fibre, magnesium and manganese.
The addition of clove also provide anti-oxidant, anaesthetic and anti-inflammatory properties.
Whether it be for your morning pick me up or your evening wind down, ginger ninja has the prowess to provide you with both!
Super Duper simple to enjoy:
Blend one level teaspoon with some warmed milk (Our fave is Coconut),
Add 1 teaspoon sweetener of choice.
Mix Well. Sip and Enjoy!
Power Up! Add a teaspoon to your soups, stews, slow cooks, baked delights or smoothies!
~
General: We recommend that you consult with a qualified healthcare practitioner before using herbal products, particularly if you are pregnant, nursing, or on any medications.
This information is not intended to diagnose, treat, cure, or prevent any disease.